Resorts World Manila, Bible Campaign (With the controversial Carlos Celdran interrupting the priests), John Mayer concert, Pre-birthday celebration and ASAP XV in one week.
This week was definitely the highlight of my year!
Resorts World Manila | September 29, 2010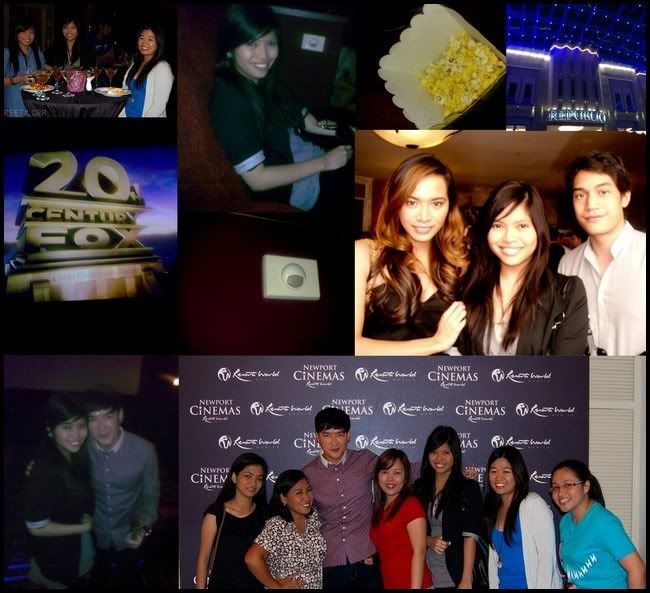 Last September, Tim Yap tweeted that he booked the entire Resorts World Cinema for a Wall Street screening for the #YAP4GRABS reunion! ;) I was really really excited about the reunion we're having but I never imagined we are going to a screening of a movie! It was an amazing experience.
The screening was held at Newport Mall. Sounds like a mall in The OC! Hahaha ☺ It was a very beautiful mall. I've never seen a mall with a casino in it! Only in Newport Mall! The cinema there was to die for!!! Imagine this. Fully reclining seat and unlimited popcorn + drinks! Amazzzing. We arrived at the venue really early. We were shy to approach people and ask them about the screening. Haha :) But eventually, we registered and took a photo in the Resorts World Manila photo wall! ;)
Then waited for 6pm. They served us Apple Martini. I just took a sip, I honestly didn't like it. Then finally after a few more minutes, someone told us we can finally enter the cinema! We first entered the comfort room, and WOW-- even the comfort room looked like a hotel! Haha ☺ Then we entered the movie house. I have never imagined in my whole life experiencing seating in a lazy boy while watching a movie with unlimited popcorn for free! Thanks to Tim Yap ;)
We also got featured in SUPREME this October 2, 2o10: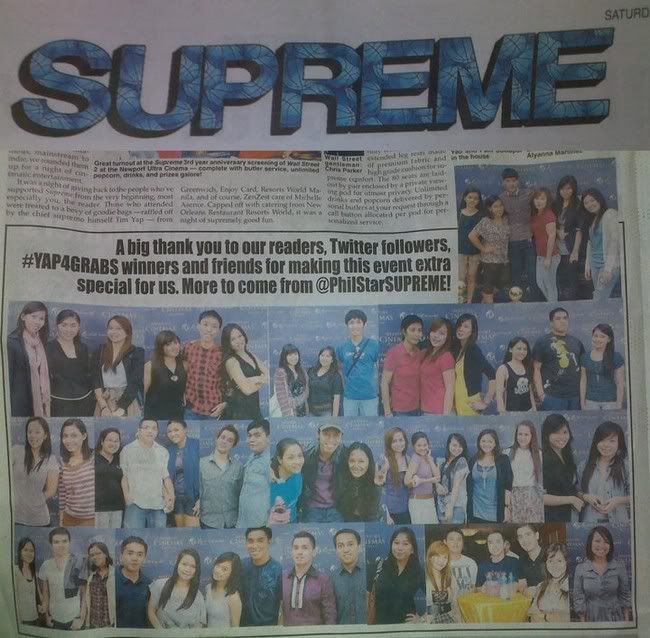 Bible Campaign | September 20, 2010
There were only five of us in the class chosen to be a part of the Bible Campaign held in Manila Cathedral last Thursday. It was a one of a kind experience. First time seeing the Philippines' Archbishop, Gaudencio Rosales.
John Mayer Concert | October 1, 2010
I won tickets from Solenn Heussaff! ;) The worst-best concert I've ever experienced!!! Why worst? Because of the rain :-( I still have a cold because of it and we only won BRONZE tickets so, I saw a cockroach sized John Mayer. But it was still awesome because his sexy voice and guitar skills!!!! He was amaaazing. I love his cover of Journey's song "Don't Stop Believing" ☺ He also sang my favorite song, "Edge Of Desire" ♥ Thank you, Mr. Mayer!
Pre-birthday celebration | October 2, 2010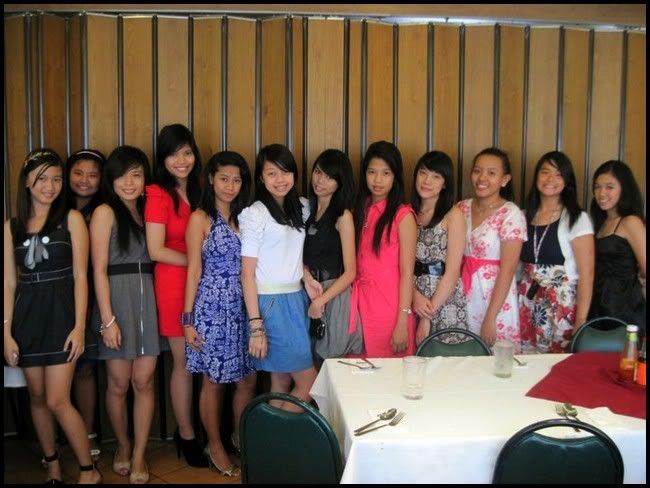 First time having a party! ☺ It was held at Max's Restaurant :) We ate + took photos! Heehee. Can't believe I'm turning 18 in a few days!!
ASAP XV | October 3, 2010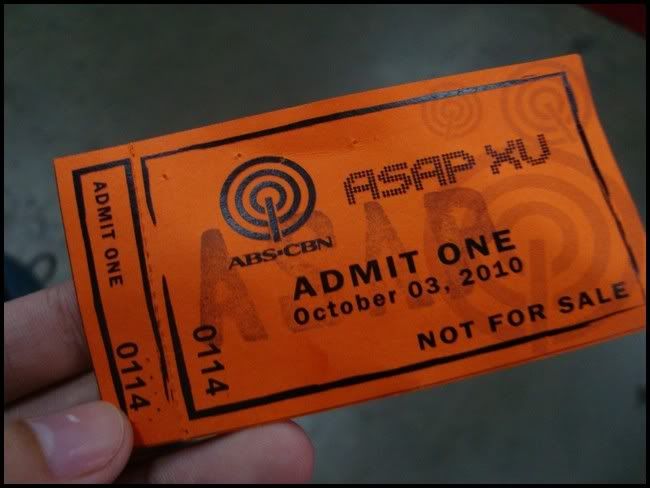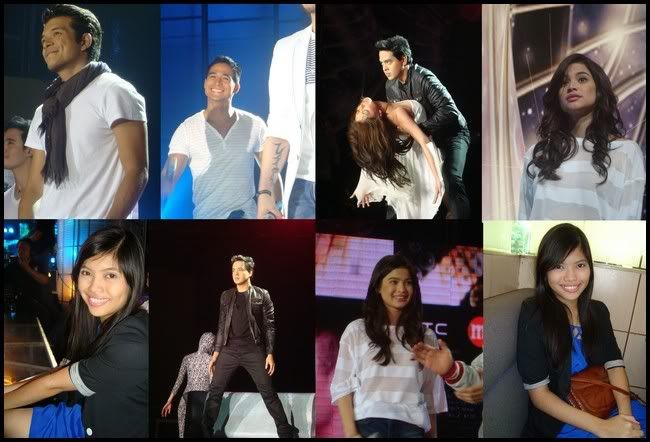 Nica's birthday gift to me! ♥ The best birthday present everrr ☺ Saw a lot of celebrities! We were treated like a VIP because our tickets! Thanks also to Tita Lulu ☺ I also never imagined watching ASAP XV live! It was a dream come true. I also saw Anne Curtis-Smith! ♥ She was sooo gorgeous. Unfortunately, I don't have photos taken with them :'( I just took photos of the entire show! Heehee. Took a lot of photos... I think 400+! It was a very memorable experience.