What a month. For now, this month is the BEST month of the year :-)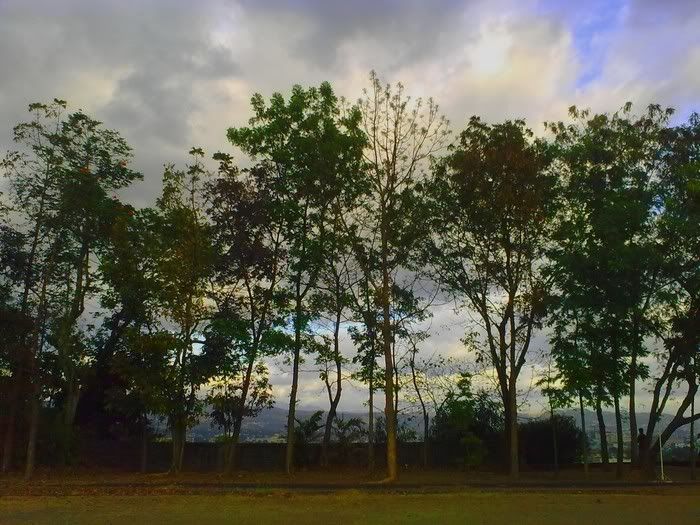 Ateneo de Manila :: Luiza Tioco Artillero
The start of the month of March was really disappointing. We were still adjusting because of the recent fire that happened here in our building (no electricity for 3 days = hell) -- I also felt so stressed because I still have tons of school projects to finish. But thank God I get to finish them all. The Lord is good :-)
March 3rd
-- Hello electricity :-) Plus, I read a great news from Tim Yap... he tweeted:
This is it! To all
#YAP4GRABS
winners of the Nokia 5230--SAVE THE DATE!Tuesday,March 9, lunch time! RSVP to maan.gonzaga@gmail.com YAY! Venue still to be confirmed, but most likely in Greenbelt:-)) Keep it here, keep it real! So excited to see you guys--more
#YAP4GRABS
soon!
March 5th
-- Another great news from Tim as he tweeted:
Ladies, you have a Paramore VIP ticket worth P10,000 each waiting for you at the Dusit Hotel reception tomorrow @
IzaAtillero
& @
FerjiPerj
March 6th
-- Went to Dusit Hotel for the first time! I actually updated my blog about the exciting experience I felt :-) Go browse my
Archives
;) I also bought my first ever Philippine Tatler magazine, mainly because two of my favorite people was featured there --- Georgina Wilson and Solenn Heussaff. They are too gorgeous, smart and talented.
March 8-10
-- Hello exams! I get to take the exams earlier than some of my classmates because the teachers needed to compute our grades for the Recognition Day :-) It was fun taking the exams earlier... why? It only means one thing -- EARLY SUMMER VACATION! Shabba.
March 9th
-- Very memorable day. Went to have lunch at the Terrace At The 5th and met really awesome people including Tim Yap! Met and had a very inspiring lunch with him. The food was scrumptious. Got my prize -- a Nokia 5230. After the gathering, my mom and I ate at Red Mango and saw the beautiful
Teresa Herrera
:-) It was my first time to eat at Red Mango also. Yummy yogurt. Nice ambiance. After Greenbelt, I went home to do some assignments and review for the exams for the next day. Wow. It was my first time to go to a concert with a FINAL EXAM on the next day --- glad I survived the exams. The concert was incredible!
Hayley Williams
sang her heart out for Manila.
Taylor York
is really hot in person. The people in the concert were too FANGIRLS/FANBOYS. Hahaha. With all those pushing in the VIP area? Not cool. But still, I survived. Thank you Paramore for the unforgettable night. The concert ended really early so, I go to review for the exams later that night :-) Check out my blog entry about my Paramore experience
here
:)
March 14th
-- Went to another concert! This was really unexpected because I haven't bought any ticket or anything. This was all because of my friend :-) Thanks to her! I went to Owl City's concert. It was dope but we got lame seats. Super far away from the stage. The music was really fun and soothing. Good work Adam!
Here
's my blog entry about this concert.
March 15th
-- My Papa's birthday! :-) Plus, one of my favorite bands of all time --
CAROLINA LIAR
, sent me a Direct Message on Twitter. It was shocking and I felt really happy after reading the message. They are amazing! You guys should check them out ;)
March 18th
-- First time reserving for a seat for the COBRA STARSHIP concert! It was memorable.
March 25th
-- The actual day of the Cobra Starship concert. I was sooo stoked to see them perform live! They are sooo amazing. So happy that they get to perform here in Manila. Got great seats and died when Gabe Saporta read my "MRS. SAPORTA" sign. His look is to die for! I kept on screaming the whole time and of course, I had an AWESOME night. They already completed my summer. I hope I can rewind everything that happened that night. What an amazing memorable experience. I also got to meet them twice. Just read about this experience
here
:)
March 27th
-- Experienced my first photoshoot for KFC and experienced earning money!! :-) Thank you to my sister.
March 30th
-- Finished The Last Song book in just a day! Amazing heart-warming book written by Nicholas Sparks. I really can't wait for the movie! It's already showing in America but the movie will be on cinemas this May for Manila -- boo :(
That were the unforgettable memories that happened this month! Three concerts in a month. Crazy but fun ;)
Cobra Starship - Wet Hot American Summer
This song is very catchy and yes, I picked this because it's summer already here in Manila and hello, who does not love hearing Gabe Saporta's hot voice? ;)