OH MY EFFING GOSH.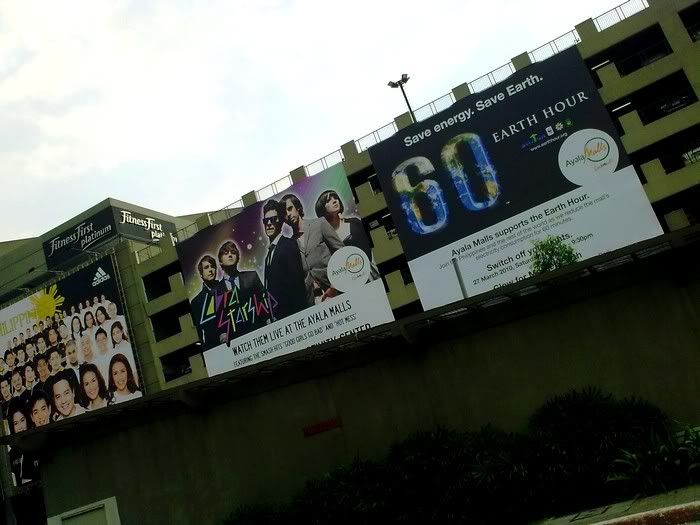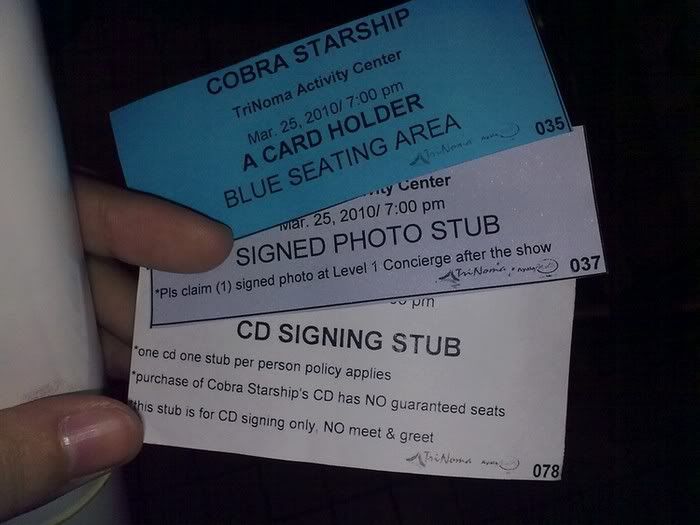 I said that a million times last night. Last night was soo surreal! I went to Trinoma to watch Cobra Starship's concert here in Manila -- waited for hours in the line, maybe five whole hours? The security was very very strict and kinda annoying. But when the soundcheck started, I screamed my heart out when I saw GABE SAPORTA. Oh my god. He is soooo hot in person. After the soundcheck, we waited for another hour. My feet were dying already! But at last, we got pretty decent seats :) Then Cobra Starship started with my all time favorite: "The City Is At War" --- I still remember the days when I discovered Cobra Starship via YouTube! When I saw their video for that song. First impression? GABE SAPORTA is one hot dude. Hahaha. After that, I started listening to their music and the like. Plus, their merch is theeeee dopest!
Before the show started we saw
Chris
! My friend and I shouted "CHRIS!!". He was shocked and then he finally saw us. We waved and smiled at him :) He did wave and smiled at us too. It was amazing.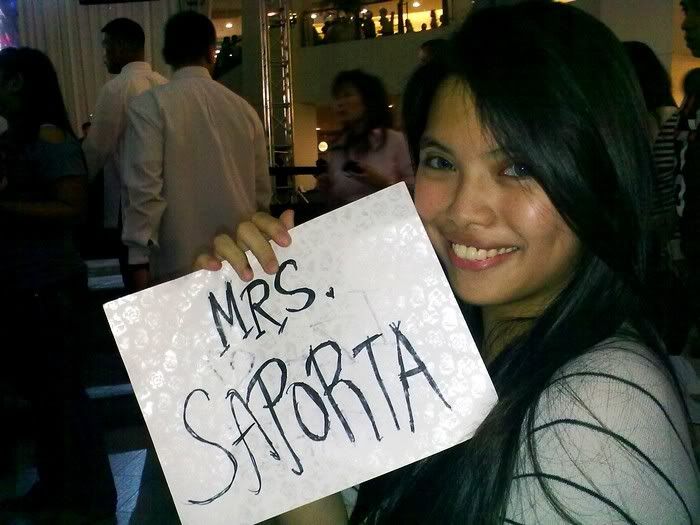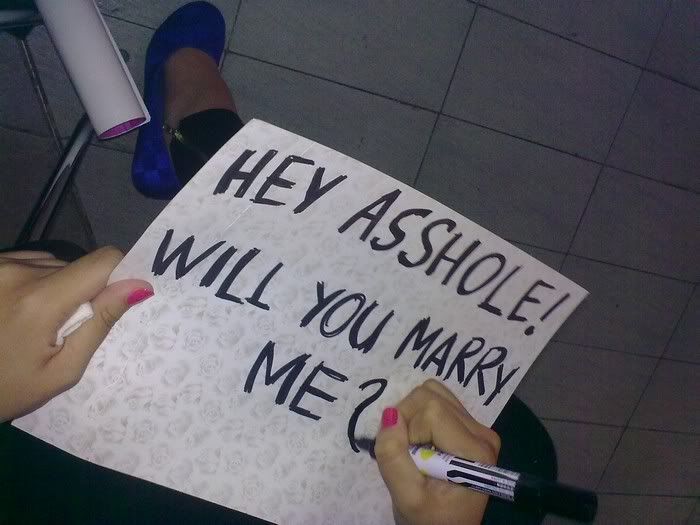 I held a "
MRS. SAPORTA
" sign and at one point, Gabe Saporta noticed my sign and my friend's "
HEY ASSHOLE, WILL YOU MARRY ME
" sign! His smile was to die for! I can still remember his look and reaction while reading the sign. It was so surreal that my friend and I freaked out!
I freaking hate the fact that we can't dance in the concert because we were seated. We were standing when the catchy songs were being played but the security was so strict and they forced us to seat down. Eff them. Hahaha! But we had a VERY GOOD TIME. They were all so hot.
The concert was short. It lasted for only an hour or two. Then it's meet and greet + CD signing time! I was not that excited because I thought I only had the CD signing stub! Thanks to the bouncer dude. OH MY GOD. I MET THE COBRAS TWICE. We had a picture taken together that I should claim TOMORROW at Trinoma. So excited to see it!!
Me:
(hugs Nate, smiling like a crazy shit fangirl)
Nate:
Heey! I saw your sign the whole time!
Me:
*SMILED*
(I got speechless)
Then Alex said the photographer is going to take the picture already.
Me:
(hugged Gabe, yes, thee GABE SAPORTA)
*photographer takes a picture*
Gabe:
I love the color of your eyes!
Gabe:
I love you too!! :-)
Vicky:
Hi! How are you doing?
Nate:
(after signing my CD, was game to shake my hands)
Me:
(looking at the CD, saw his hand... then shook his hand)
Ryland:
(signed my CD) THANKS!
Gabe:
Hey! I'm Gabe! :-))
Gabe:
Sure!
(hugged but nearly kissed him on the cheek)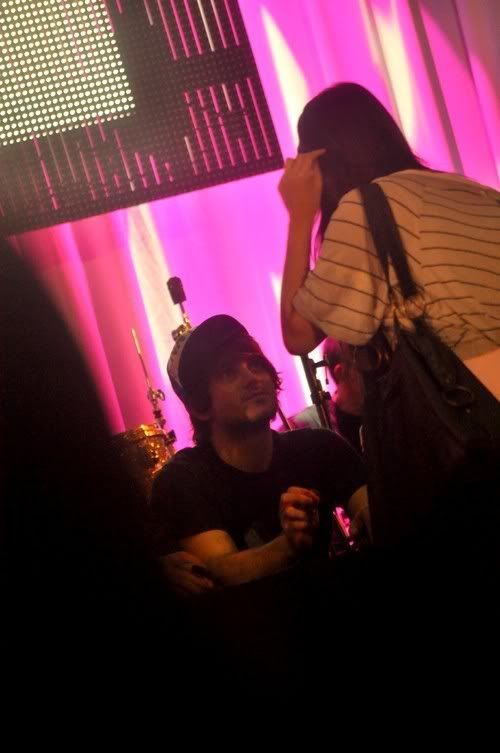 I really wish someone videotaped my meet and greet experience! It was my first time meeting an international band. It was an awesome experience. I can't wait to see the photo!! :) I got a signed CD + photo and a poster!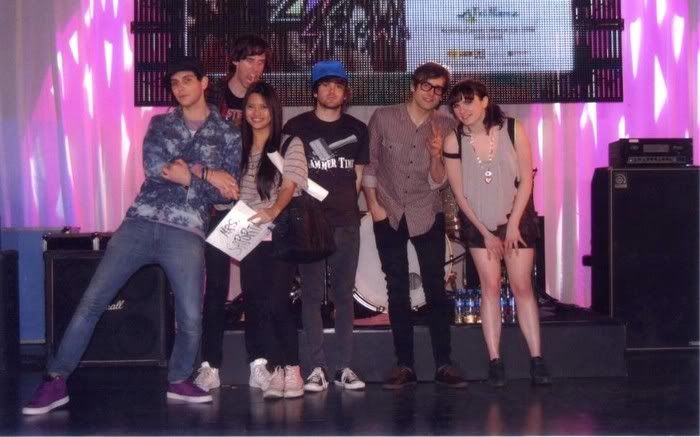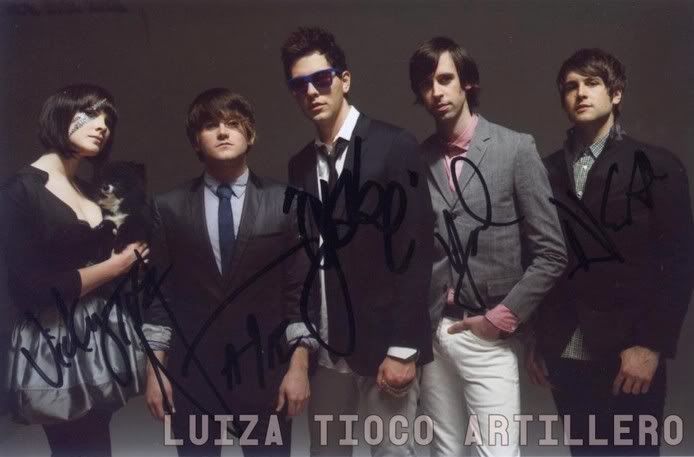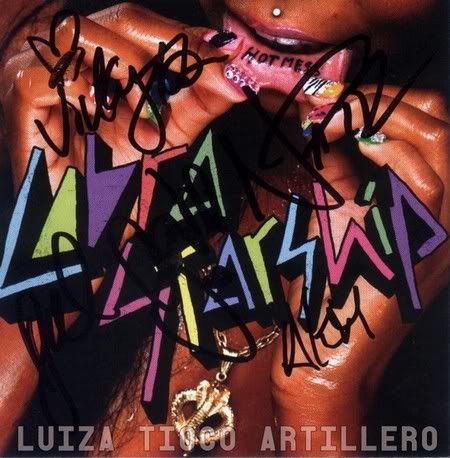 AMAZING NIGHT. Photos soon to be posted!
*photos posted already! ;)