Yesterday, I went to buy some materials for the items that I'm creating for my
shop
. Then, went straight to the mall to watch a movie with Nica. We were planning to watch Kung Fu Panda 2 at the Director's Club but it was already sold out. So, we decided to watch it in digital 3D. It was worth it ☺ We paid
P300.00
for the ticket (
Inclusive of popcorn or a sandwich
) The popcorn was so huge! The movie is so beautiful. I hope there's a part three! ☺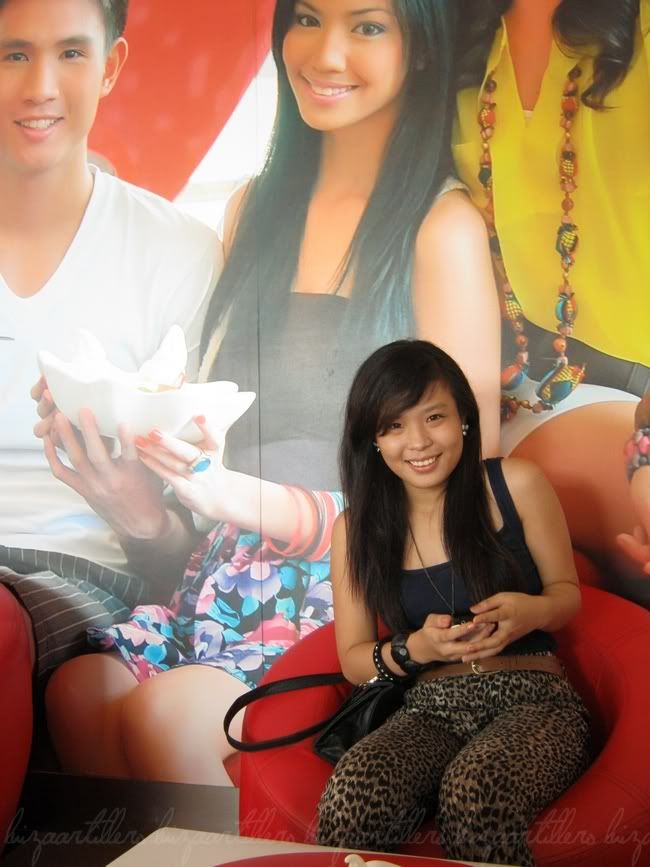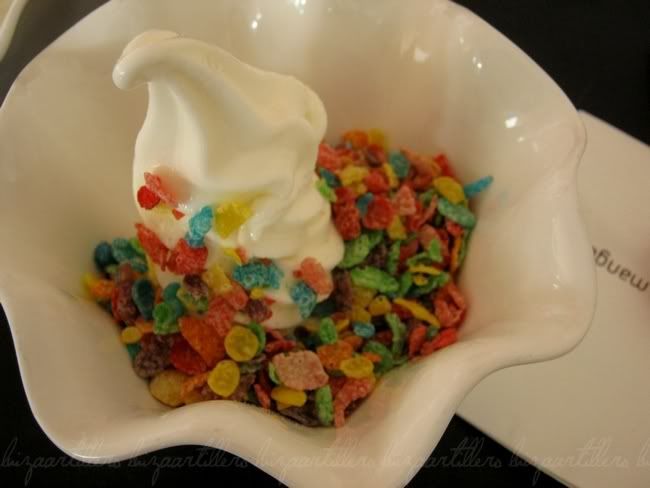 After the movie, we went to et some frozen yogurt from Red Mango! First time to try Red Mango frozen yogurt in a bowl! Hahaha ☺ Then we window shopped - as usual! Searched for varsity jackets, cute accessories and stuff. We really can't find any varsity jackets that are available which is pretty annoying :( I really want a red or blue plain varsity jacket (
with no initials whatsoever
) If you guys know where I could buy one, leave a comment below! ☺
Anyway, we went to Kids Universe because my sister and her friend Gwen was hanging out there ☺ So many happy kids playing! I wish I experienced playing at a place like that when I was a kid :( Then, we went to Book Sale and Fully Booked. I bought a
P5.00
ELLE magazine! Yes, five pesos.
After that, we went home. Can't believe school is starting in a few weeks. This has been a very very boring summer vacay. I really thought this will be a very exciting summer vacation... I was wrong :(
Hopefully, the few weeks of my summer vacay will be a blast. I will be joining the Astroplus contest and I really hope that I will enter the grand finals! I will do anything to have a meet & greet pass for Miley Cyrus' concert on the 17th! Also, I think I will go to the album launch of All Time Low (
but the launch is the same date as the Miley Cyrus contest so... I'm not yet sure
) But I really can't wait to buy the Dirty Work album! ☺
Also, I am planning to have a digiperm. My classmate Andrea and I have been planning to have a perm since last school year but nothing was ever final. But then a few days ago, I went to Tony & Jackey's Facebook like page and saw that they are having a promo!
P1,500.00
for a digiperm (
Read: ANY length
) The original price of their digiperms are upto 5k, I think (
which is too expensive!
)
Yesterday, I told Nica about this and guess what, she was also planning to have her hair permed! Yay! We are planning to get our hair permed at Tony & Jackey on June 8 or 9. Pretty excited! I am so bored with my hair. I hope the people from Tony & Jackey knows that I want an exact same hair as Miley Cyrus ☺