Just recently, I wrote an
entry
about me wishing to have an exhilarating summer. Guess what? Last Sunday, I went to Subic with my sister and her friends. I was not even expecting to go to a beach this summer! I guess I was just lucky :-) I was super excited to see the breath-taking views on the way and on the actual resort! I've been flooding my
Tumblr
with my snapshots. Check it out if you want to ;)
We stayed at the
Camayan Beach Resort
-- it's a very relaxing resort and I'm gonna be a bit biased because the resort has complementary WiFi for the whole resort! I can actually tweet while seating on the beach sand! Anyway -- the day before the trip, I packed some of my clothes and some things I need for the trip. I really think I'm the worst packer ever! I just throw things inside the bag. Some of the clothes were kind of crumpled already. But the good thing is I packed everything I needed.
To be honest, I don't like road trips because ever since I was a little girl, every time we travel I feel dizzy and I always, always throw up. Which is kind of gross! I always lose 10 pounds whenever I go to Baguio and leaving Baguio. But this trip was different. I didn't feel anything! I was just inlove with the views from the window. I remembered Grace Coddington's quote from The September Issue:
"

Always keep your eyes open, keep looking, you never know when something will inspire you" –

Grace Coddington.
A very lovely quote from one of my inspirations. I even took videos of the views. I feel ecstatic when I watch the videos I took :]
We stopped over to eat breakfast first. I ate KFC fries and Mocha Krunch Krushers. Then after, off to Subic! My sister and Lara went in the reception to reserve a room for us. I just explored the outside of the resort. I saw wonderful views and a ton of fishes! I got pretty excited when I saw the fishes. It was a surreal feeling. I don't even know why.
After reserving a room, we went to Pure Gold Duty Free. This trip was extra special because, seriously - I haven't been on a duty free before! I don't know if I'm right but I can't remember the time I visited one. It was like grocery shopping in the States! It was my first time to see Ben & Jerry's ice cream, Special K cereal, and a whole lot more. I can explore that grocery for a whole week.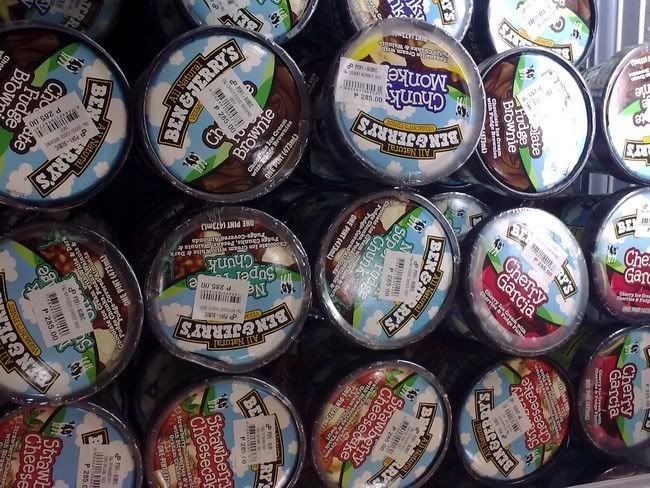 After grocery shopping, we searched for a place to eat lunch. We stopped randomly in a very strange place, infront of an abandoned building. The place was not scary but there were really enormous ants -- now that scared the hell out of me. I imagined that huge ass ant biting me so I stayed away from them. After eating lunch, we stopped over to watch monkeys eating like nobody's business! It's one of my dreams to see actual monkeys! I haven't been on a zoo also. I want to see a giraffe, koala, kangaroo, enormous elephants, tigers, lions, bears... pretty much everything in the zoo! I would also love to take a photo with a snake hanging on my neck! I wish we went to Zoobic! Haha :-) But seeing the monkeys was enough for the mean time. There were a ton of pregnant monkeys there! Here's one eating Lays chips: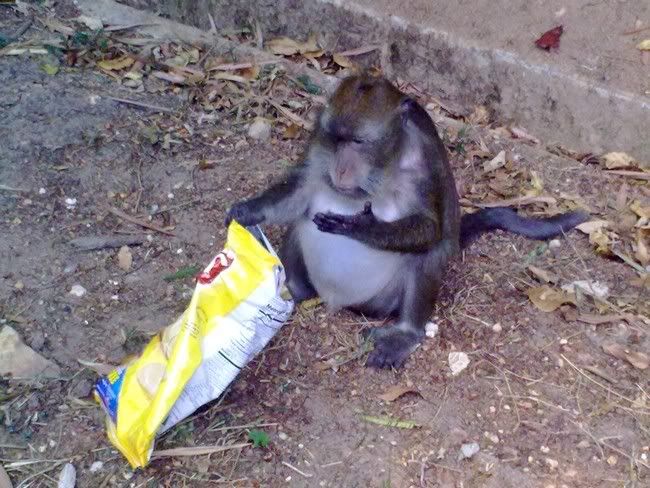 After taking tons of photos of the monkeys, we went to the resort to check in! Ahhh. Finally I can charge my phone! I immediately charged my phone and fixed my stuffs. Watched TV and relaxed for a bit. It was a long trip. After relaxing, we went to the beach :) It was breath-taking! It was super hot. The heat in the Philippines is bipolar. I just stayed and sat on the sand. I don't want to swim because I don't really know how to. I just dipped my foot on the water. A very beautiful view and it's super relaxing!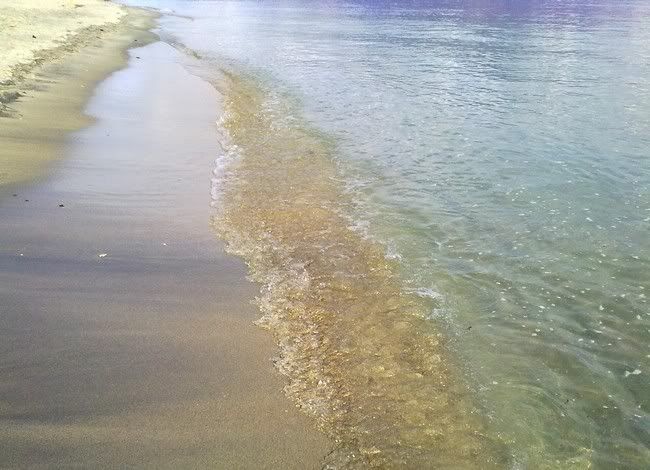 We waited for the sunset. I thought it's gonna be a very dramatic sunset like in Boracay... but I was disappointed. But it's still beautiful though. After going to the beach, we went to the room and ate dinner then slept around 11pm.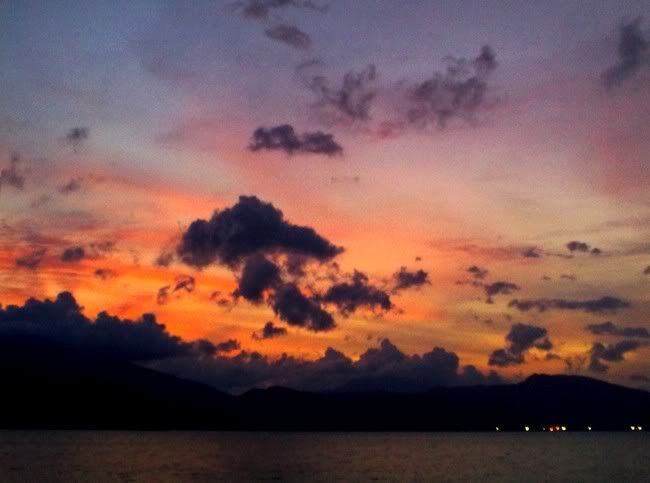 I woke up around 6:15am, I missed the sunrise :( But I was really tired! The whole morning I spent exploring the beach and just stayed there to have my "me time" :-) Took a lot of photos. I really wish my eyes can take high quality photographs! The view is again, breath-taking. Around 11am, we fixed our things because we're leaving the resort.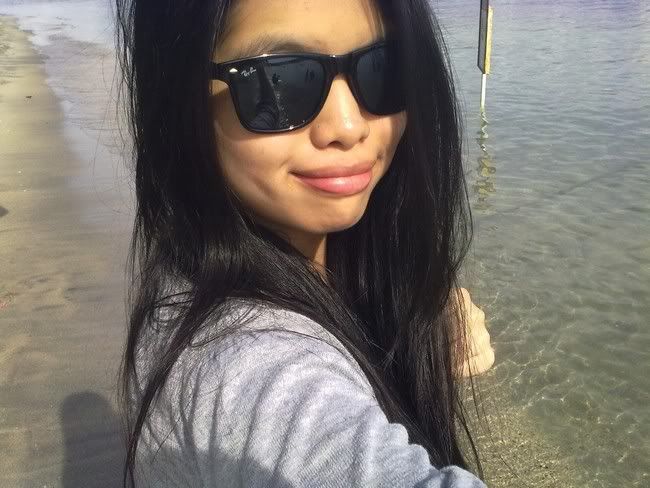 After checking out, we took photos first. Then we stopped over Pure Gold Cuty Free again and I bought a Brazo de Mercedes cake for my mom. It's her favorite! I was going to buy her a Buko pie, but it doesn't look yummy. I also bought Ben & Jerry's ice cream! It was an expensive ice cream but it was worth it :-) It was my first time to splurge on grocery shopping!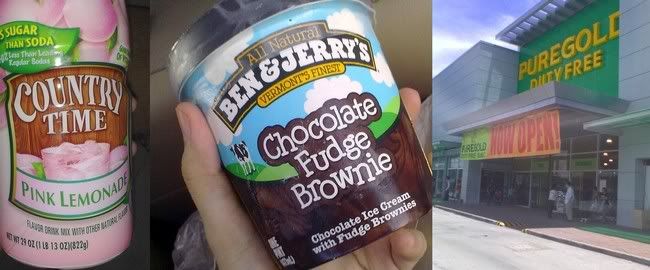 After Pure Gold, we stopped over again to Mega Station. Again, I ate KFC fries and Fun Shots. I was super sleepy during the entire trip going home. I was really tired.
We arrived in Manila at 2:30pm. It was again, super hot. Then finally, home sweet home. I love this experience! Hopefully someday, I can travel by myself and just enjoy the simple things in life.