FEBRUARY 6
-- one of the highlights of the year 2010 for me :)
Everything turned out the way I imagined it. Even though sometimes, I always think negative that out batch will be the last because there's no unity in the practices and we were always being scolded! But the sweat, sunburns, the tears, everything --- EVERYTHING was worth it.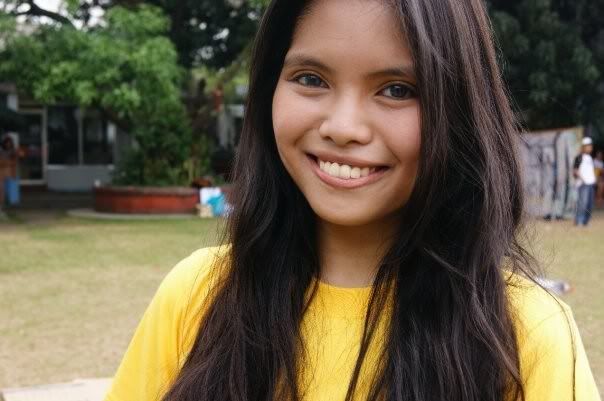 I woke up extra early to fix my hair and do my light make-up for the Miss Sportsfest 2010 competition. I went to school at like, 6am sharp. We were going to have a batch practice at the field as one of our sacrifices because of being stubborn during practices. Then, after practicing for about an hour and a few minutes -- we went up the classroom and fixed ourselves. Make-up, hair, everything! I NEED SOLENN HEUSSAFF! Hahaha. Seriously, I suck at make-up.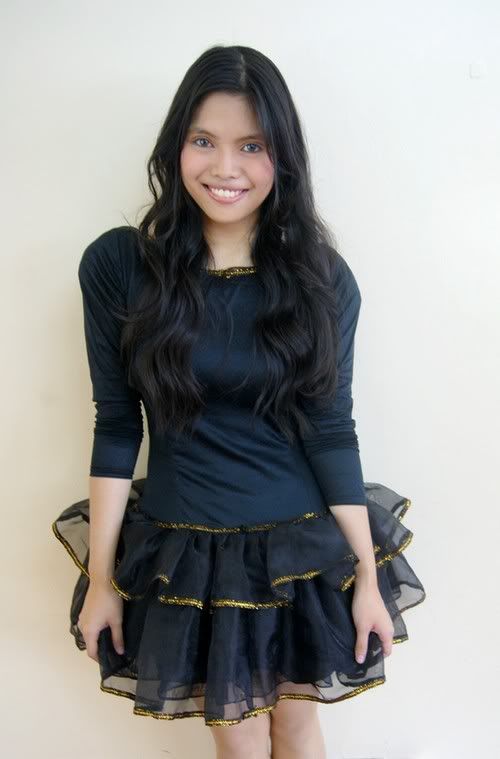 Then, the parade. I was really nervous and uncomfortable when people are staring at me!! I'm not used to seeing people staring at me and even taking candid photos of me :( I'm shy. Haha. But I remembered everything my bestfriend told me thru text :) She was really supportive, even though she cannot come to the event. After the parade, I was sweating -- bye crappy make-up. Retouching again! Then, my sister finally arrived. She helped me carry things and she took lots of photos! :)
The worst part of the day is -- I lost my new nude pink lipstick :( My second purchase of lipstick even though I'm not an avid fan of make-up, I still used my money to buy it :( Aww. That's life! Haha. But it's all good!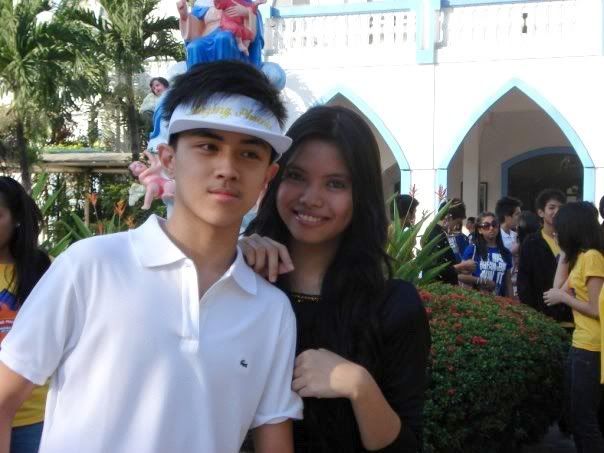 Then, the muses and escorts were asked to ramp again. But now, we should introduce ourselves plus our sport. The first muse was really confident in ramping which made me a little nervous. I mean, I'm not a model material! Hahaha. But she was obviously nervous when she held the mic. Same to the second muse but they were all pretty. Then, my name was called --- still remembering what my bestfriend told me.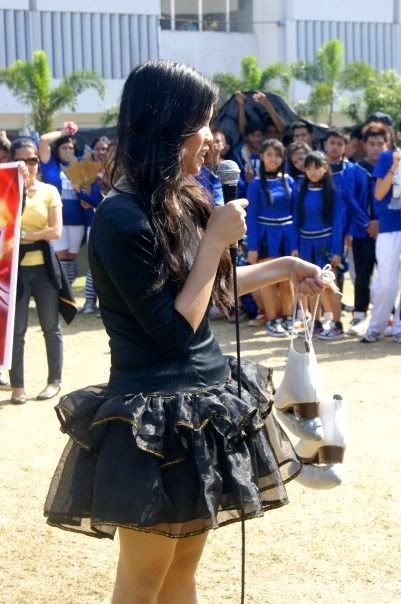 "HELLO EVERYONE!!!"'
--- my first line. Then my batchmates cheered :) That lifted my spirit and trashed my freakishly nervous self! Hahaha. I even mistakenly said "A lat" -- not "A LOT" -- stupid :| Hahaha. Thank God my speech was short but full of meaning! In my mind also was my gorgeous idols -- Solenn Heussaff, Anne Curtis and Georgina Wilson :)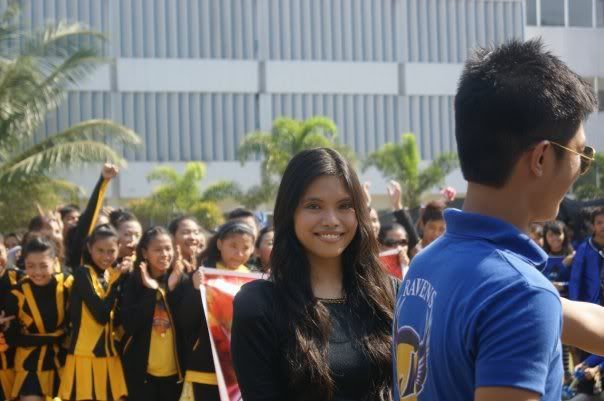 Then after my little speech -- I immediately changed my clothes for our performance. We were amazing. We really gave everything and performed like there's no tomorrow! We were so happy that our advisers smiled and was proud of our performance :) From my teacher: "
I don't need negative things in my life. Always positive... always positive!!!
" ---- I will always put that in my mind.
The best dancers had a little showdown.. then, after a few minutes they announced the winners already.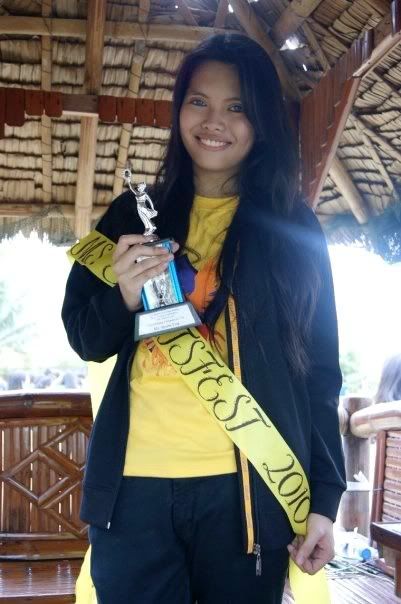 The muses were asked to come in front and they will announce the Miss Sportsfest 2010. I was like scared + embarrassed? Hahaha. My clothes were baggy and I was sweating because of the sun. Then I wasn't really concentrating. Then suddenly -- I WON. I looked back and asked my batchmates if it was really me?! I was like "WHAT?!" It was really unexpected. They were like screaming and jumping :) I was super happy! My first trophy + sash ever! Hahaha.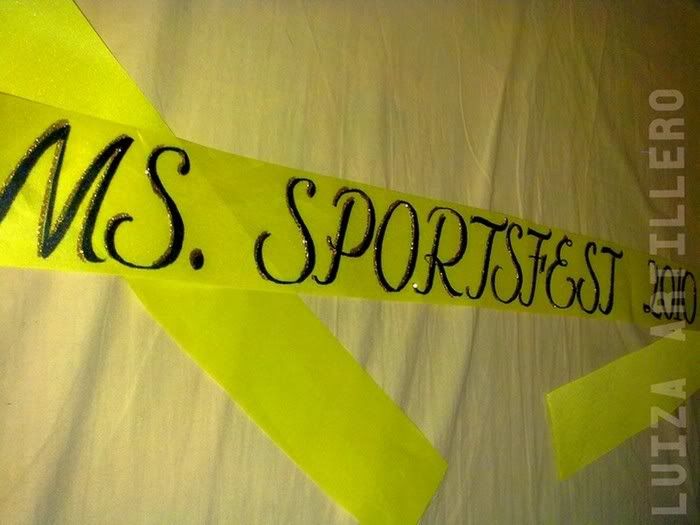 Our batch also won first runner up! Super happy. Super contented.
ALL THE SWEAT AND TEARS WERE WORTH IT. ARIVA! :)