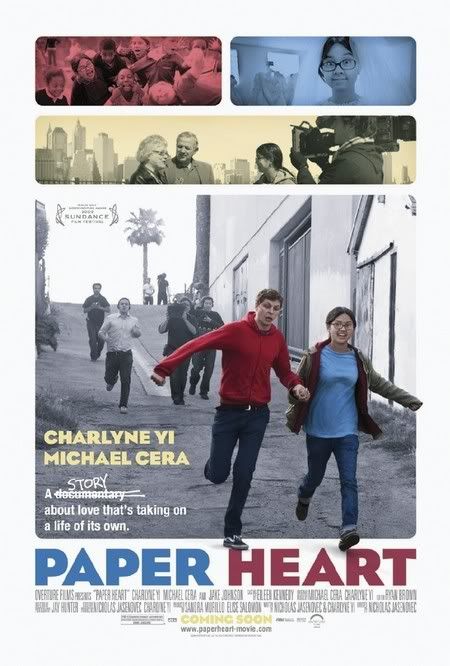 Finally. I saw Paper Heart last night. I want to watch this film since July 2009! Thank God for torrent files

♡

This movie is so adorable.
It's a
documentary
story about love. Charlyne Yi doesn't believe in love and in the movie she went to different places to randomly ask strangers about their views about love.
Read reviews and I quote --
"
It will melt even the coldest heart.
" ---
SO TRUE.
Plus, the soundtrack is amazing especially the Moon Waltz. I'm just sad because I can't search for the MP3 version of the soundtrack.
Anybody wants to send it to me? Hit me up :)